"Force Feeding" (Blog #82)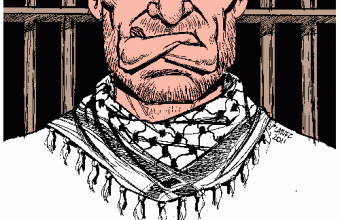 Being a Personal Trainer and Instructor at the NPTI for almost 10 years now, I've been around long enough to have made every mistake there is to make. I literally look back on some of my programs and just roll my eyes, and I look back on the methods I used to "help" my clients by pounding them into the ground. It's fun to look back and make fun of myself and I'm sure in another 10 years I'll do it again. It's easy when you're new in the training game to become cocky quickly. It's fairly simple to become certified (depending where you do it) and to get your foot into the door, and your clients will look up to you assuming you know everything there is to know about training; but that's far from the truth...
My job is to help people, I do it at a gym but it's no different from someone making a living fixing cars or running a restaurant. When I tell people I own a gym, many of them have a funny smirk and ask if that's my full time job. They obviously don't know who they're talking to, but I do understand their need to question me like that. Gym trainers are portrayed and seen as young cocky punks who are there for a quick buck and hitting on all their clients trying to get laid. Well, we're not all like that; there are different levels to this game. Some of us truly hold a passion to help everyone that we meet. I've always had the desire to help and protect people since I can remember, it's in my blood to lead and show people a positive road.
Many trainers/coaches make the mistake of putting most of their energy into the 20% of clients that are just unmotivated and not ready to change. If we as trainers are putting in most of our energy to the 20%, what happens to the bulk of your clientele base that's on point, showing up for every class/session and really busting their ass for you?! It's not fair to them for us to put so much focus on people that just don't respect your time, your gym, your craft, or your talent. It's not about the money with high level trainers, it's about trying to do all you can to make everyone you encounter better. Yes, it's how we eat and feed our families but you can quickly spot a fraud if you look closely.
Sometimes firing a client is not only good for you but more importantly, its good for the team. This allows you to free up all that time that you've been spending texting, emailing and calling clients that just don't want it or just aren't ready. There must be some internal motivation when it comes to a client. If you have to push them EVERYDAY to just show up, and even worse when they are at the gym you have to push them to push themselves on every set and rep, you don't want that type of client. Trust me, this type of client is a drain on your energy and they actually do more harm than good to your gym. Don't misunderstand what I'm saying, our job is to push people, but if they don't jump on board, they are just creating drag and slowing down the TEAM! Imagine going out to eat, ordering a fantastic meal and then having the chef have to force feed you the meal because you just aren't hungry / You can't force someone to eat...
Do yourself a favor and think about the people you allow on your team when you're just starting out. And if you're already established take a look at all of your clients and see which ones are honestly working hard and doing what needs to be done week in and week out. If you take a step back and look hard, you will see who is who; you will see the ones that are dedicated and are trying their best, and you will see the ones that are creating drag. Now there's a difference between clients that are struggling with their nutrition, losing weight, gaining strength VS clients that are lazy, unmotivated and not dedicated to your system. I'm not telling you to go fire hard working clients that are just having slow results, I'm telling you to get rid of the dead weight...
A quick analogy before I stop yapping: If you go to McDonalds in New York and a McDonalds in California and order Big Macs at both places, you will receive the same Big Mac in both stores...Same sandwich, same sauce, same amount of pickles, etc. McDonalds is a huge success because their SYSTEM is in place to sell consistency to clients. In return they get loyal, life long customers. A good trainer and a good gym will sell consistency, safety and a good product for a fair price. Notice I didn't say CHEAP price, undercutting shows that you're not confident in your product and you need to give it away. Be FAIR, not CHEAP! I get asked weekly if I give away free classes to first timers (I used to when I was a rookie) and the answer is NO - Does Olive Garden let all of their first timers eat a free meal to "try it out"? Of corse they don't! That actually sounds silly doesn't it? It's not abut money, it's principle! If you are good at what you do, don't be afraid to charge for it.
Here's why we need to keep bettering our industry and upping the bar so that Trainers and Strength Coaches are looked at with more respect. But this starts with us and our ability to gain as much knowledge as possibly and our ability to truly help those looking to better themselves...
Be genuine and do everything you can to help those that come to you and everything will work out just fine...